Beware Link Exchange Scams – is the page Google Indexed
11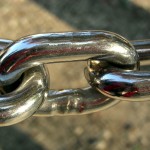 Link exchanging certainly can be a bit of a nightmare, I found this Link Exchange Scams explained site when someone tried to scam me with a fake PR. I couldn't understand how someone was showing a PR6 when they were not even Google indexed. Hence my search and my arrival on this site. Clearly I am into SEO but had not stumbled across this scam before.
Basically what happens is that you get invited to link to a site in return for a link back to your site from a very high PR site. Looks great PR is showing to be genuine and you may be tempted to skip the usual checks. But as the site I found explains, the page rank has been hijacked from another source, and there are various means for doing this.
Bottom line is the scammer gets a good link back to them from a site with genuine page rank and you get a link back from a fake site that is likely to have its page rank disappear overnight, and is not Google indexed anyway. So anyone looking for that page in Google will not find it, and effectively the link is completely worthless.
This raises the question again of what is a good link exchange and what is not. For example if you get a link exchange from a page that has loads of external links on it, then it is likely to mean a big message to Google saying 'link farm' and a downgrade of your reputation if you are a part of it.
You may also have noticed that I keep mentioning page rather than site and being Google indexed. Why I say page is because you need to know the exact URL that your link is going to be placed on and that the URL of that page is Google indexed. There are sites that have pages within them that have either been dropped off the index or have yet to be indexed, even though their main pages may be indexed and carry PR. So you have to be sure that the actual page your link is being placed on is indexed.
It's probably worth mentioning that if a page is indexed then it is worth having your link on it, irrespective of PR but subject to other negative factors, e.g. the 'link farm' label or a spamming site etc. This is explained further on the Link Building Strategy post.
How to check a page is Google Indexed
So how do you find out if a specific URL is Google indexed or not?
It is actually very simple, you type into the Google search box "site:http://blogaude.com/category/how-to-blogging-advice/creating-a-blog/" without the inverted commas.
If the result says "Your search – site:http://blogaude.com/category/how-to-blogging-advice/creating-a-blog/ – did not match any documents.". Then basically that particular page is not yet Google indexed.
If it is a genuine site and the page receives enough attention from visitors and gets the attention of the search engines, there is a good chance it will eventually be indexed. But for linking purposes, until it is, it has no real value.
So watch out for those link exchange scams and make sure your link is placed on a page that is Google indexed. There are people out there quite happy to take advantage of the good guys.