How to Start Blogging – An Overview
2
How Do I Start Blogging?……… Not such a silly question really, blogging to the uninitiated can seem like a very confusing subject and a little overawing.  If I wanted to try and describe what blogging is as a sort of  'summary'. Then it would go something like this:
"Blogging is a personal extension of your knowledge, thoughts and views, written in a textual format and published in a chronological order. It is enhanced by the use of graphical, audio and visual elements to add interest and arouse the curiosity of visitors so that they engage with the author to build a relationship "
Bit of a mouthful I know, but it does attempt to define a big subject, so read it a couple of times and you will see that it does encompass what blogging is, or was when it started and why that is your first clue to how to start blogging.
Blogging was really the first form of a social media site, but unlike the large social media sites such as Facebook, Twitter, Pinterest, Google+ etc. they were initially created by technically capable individuals who wanted to share their online journals with a viewing public. That public may have been close personal friends, family or indeed anyone else that may have been interested… the general public.
So how did Facebook 'et al' manage to hijack the blog and attract so many millions of subscribers?
For the most part it was because they made the whole process of sharing online much easier, text images, videos and so on. Facebook really cracked the proverbial nut when they offered all this for free. You could connect with your friends, family and the public at absolutely no cost and, in theory, post whatever you wanted to. Hence the exponential growth of social media sites. I can hear a few dissenting tones, shouting that Facebook isn't easy or intuitive to use, but in comparative terms and at the time it started it most definitely was.
In the meantime however, blogging has also advanced exponentially, sites such as this one, which has been created using WordPress, and other blogging platforms, such as Blogger, Tumblr, Joomla etc. have all become very sophisticated and offer a huge array of different tools that can be used both to attract and to engage with an audience.
That said the big social sites cannot be ignored, they simply have too many people that use them to be disregarded. So any blog that is created should be providing a means of allowing their visitors to engage through their own preferred social media sites. In fact, if you do not do that, then the high likelihood that you will be ignored by search engines such as Google will be practically guaranteed.
Getting Down to the Nitty Gritty – How to Start Blogging
So back to the question of 'How to start blogging?' First of all you need to determine what blogging platform suits you best. This will be decided by how you actually want to use it. If it is a personal blog that you just want to share with family and friends, then almost certainly one of the free platforms will suit you best. My personal choice under those circumstances would be to use the Free WordPress option, but you could also consider a Free Google Blog . They are the two main players as far as I am concerned but there are plenty of others just search for 'Free Blog Platforms' and you will get all sorts of help and advice offered.
Alternatively if you want to use your blog for any kind of business purposes where you want to be in total control of everything you can post or advertise, so long as it is lawful. Then I would recommend a self hosted and registered blog. That means you reserve a domain name for your own use and you pay for hosting at a level that will meet your needs. I offer a Free Guide for creating a WordPress blog here which you can download.
But once again there are other options available, Joomla and Drupal are two that stand out. I haven't used either, because I tried WordPress first and found the support network for WordPress to be absolutely amazing and there is practically nothing you cannot do in design terms that isn't catered for through the provision of free 'Widgets' and 'Plugins', assuming the basic package isn't enough for you.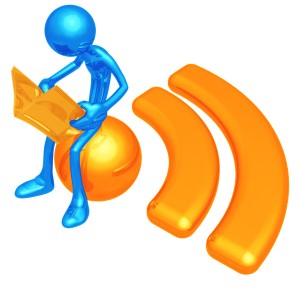 Here is the downside, there is a learning curve to go through, getting your domain registered, setting up your hosting and then learning to use your chosen platform. But as I said with WordPress, there is just so much help available, like this video on how to write and publish a post  http://wordpress.tv/2009/01/15/writing-and-publishing-a-post/ or this related video http://wordpress.tv/2009/01/14/saving-and-returning-to-draft-posts-pages/ on saving and returning to draft posts or pages.
You can use the Free eBook, offered above, to work through initially registering a domain and setting up WordPress on the hosting server, then utilize the free videos on offer either through the WordPress site or on YouTube to find lessons on the physical process of writing and posting articles. Don't forget either that the first rule of blogging, when you get started, is to make sure you utilize available tools for engaging with social media sites. Digg Digg Wordpress plugin is one I quite like for this job.
What to Blog About
The fact you are reading this suggests you probably already have a topic in mind and the truth is you can literally blog about anything. If you are in it for the long haul, you do need to make sure you have a focus, a theme for your blog that is something you are either already passionate about or you can develop a passion for.
Blogging is part of a general trend of putting everything on the web, regardless of whether you are talking about business, hobbies or personal stuff. The most important thing to consider when creating a blog is the purpose: what do you want to create it for?
There are people who choose to create a blog on their own, whereas others prefer to hire some pro to set things on the right track. Before starting an actual blogging project, especially one which is going to support a business, you'll need to create a detailed plan in which you state your objectives, target audience, blog update frequency, the administrative and monitoring tools you are going to use and what you are prepared to pay in terms of the running costs.
Blogging is a very useful platform  for both business and personal reasons; nevertheless, its real value only becomes obvious when it attracts visitors who know why they are coming to your blog and find what they are looking for when they arrive. The technical term for that is targeted traffic and the reason you normally seek targeted traffic is so that they are interested in whatever it is you are offering, whether that is products, services or information.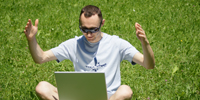 A mistake I made when I first started blogging was to write about everything and anything I was doing on one catch all blog. I was pretty busy and I was setting up several new businesses to try and create income having moved to a new country. So I blogged about, website design, blogging lessons, SEO, travel industries and life in general all on my one (at the time) blog about life in the France Lane.
I soon realized that this was confusing my audience, people were arriving for information on website design and finding articles about what we cooked for Christmas dinner living in France.
Unfortunately that doesn't work, a blog has to have, within reason, a clear topic with articles and posts that are related to one another. There is absolutely nothing wrong with writing about life in France, your experiences, trials, tribulations, the best bits of  living in France and the places you visit. But don't stick an article about how to design a web page in there, it's just off topic and will turn your visitors off.
Something else to bear in mind is that blog content has more recently become extremely important; the best blogging sites are the ones with highly interesting information. Search engines love great content and visitors linger more on your blog if the articles, the videos or the pictures are entertaining, interesting or thought provoking.
For those bloggers who are also running their business online, a good approach is to use a combination of informational articles and e-newsletters. Users that subscribe to periodical informative bulletins should be offered all sorts of promotions and special contests to keep their interest. They are also more likely to discuss your blog on social media sites and share the information you have provided when you do that.
Social media sites often offer business pages that are an extension of your blog, they actually reside on the social media sites and can attract followers in their own right. Of course what you want to do ultimately is to direct people from the social media site to your blog.
Without doubt the new way to a search engine's heart is via exceptional content quality and social media engagement.
The old ways of SEO using link building with exact match keywords and article syndication have been usurped by these new measures and indicators. Don't get me wrong, link building is still very important, and will be for the foreseeable future, but the way in which links are built and who links to you has become critically important. Links have to look natural & organic, come from related sites and of course include a good proportion of tweets, likes, shares and +1's from the social media sites.
Related Articles