Setting Up Your Own Online Store: A Real Small Business Opportunity
2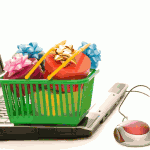 If you want to work from home, or you just want a second income, starting an online store is a very real option for anyone. If you have access to good products and the right price, it is only a matter of setting up the technology you need. There are a number of options for those who want to get started without breaking your budget. This article will look at some of the issues ranging from computer support and repairs, to choosing where your site should be hosted — this is just a quick look at some of the basics but with some useful links to sites or pages where you can get detailed help.
Getting Started. For those who want to get started, online auction and trading sites, like eBay, are an excellent option. This means you can be up and running in a matter of minutes. These sites will be your store platform, and other than having your own reliable computer at home, you are already in business straight away. You will need to keep your own computer safe and maintained, so it is worth finding a good and reliable provider in your location to give you those important support and repair services. If your home (now business) computer has problems, you will not be able to operate your business.
Setting Up Your Own Site. You may also want to set up your own site. This is the normal next phase for anyone who has expanded beyond doing business on existing trading sites such as Amazon or eBay.  But now you will need to understand all the functions being provided on your behalf by the auction sites. You will need to register a domain name, select a host for your own site, build your site, increase security for your operations on your computer, and learn how to market your business online. Many small business operators grow out of sites like eBay and continue to  maintain their operations on it even when they have set up and are running their own websites. You can always have both at the same time. eBay and sites like eBay are a great way to increase traffic to your own stand alone and professional looking online store and website.
Going Professional. If your business expands, which is very possible, as long as you reliably deliver all those packages and services you offer, you will need to think about professional options. Your website should be hosted in a secure location on its own dedicated servers. This means your website's hardware will be looked after by professionals, it will run on the internet independently and will have high speed access for all your customers. When you are running a business at this level, you cannot afford to have any trouble with your hardware, connection or your business software operations.
Growing an income out of a hobby from home is very possible. Setting up small, and utilizing what is available at minimal cost is a very real option. Build your business, income and customer return rates, and re-invest that money into boosting your own site, and eventually with high speed, safe and secure managed dedicated servers to serve thousands of customers per second.