Tablets vs. Ultrabooks: Blogging on the Go
3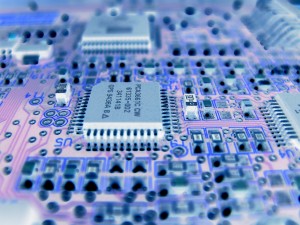 Blogging is one of the largest social movements of recent years. Most people either have a blog or know at least one person who blogs. With the increase in portability of computers, a new trend is starting to gain popularity – mobile blogging. Loosely defined, this means that when you go out for the day or on a holiday, you blog about it there and then instead of waiting until you get home. Blogging this way adds to the immediacy and its many advocates report a greater sense of the event and involvement.
So, assuming you want to try this yourself, you are going to need some sort of device to do it on. The choice comes down to two types, an Ultrabook or a tablet of some sort.
What is an Ultrabook?
Ultrabook is an Intel concept. To the average person, it means a very light laptop with a battery that can last all day. Ultrabooks are expensive, but if you look for a newegg coupon code, considerable savings can be made. They normally run Windows, so there is a huge range of software available. There is a very good chance your favorite is there. Where they often fall down is connectivity. Ultrabooks have a wi-fi connection, but not many that have any sort of 3G/4G connection. This means that if you are not in a wi-fi hotspot, you will be limited to preparing the blog for later posting. This will still achieve the aim of getting the article written while you are there and capture the spirit, but your post can be delayed by hours or even days.
What about using a tablet?
Tablets (be they Apple or Android based) share the same advantages and disadvantages. They are traditionally viewed as being best for consuming content rather than creating it. This view is starting to change as the devices mature. They are generally lighter than even an Ultrabook and, if you choose the right one, have a battery life that can be measured in days. Most blog software has a mobile version, so finding one you like should not be an issue.
How do they compare against each other?
If you add a Bluetooth keyboard to a tablet, then most of the advantages Ultrabooks have evaporate. Factor in the fact that lots of them have 3G built-in, and it starts to look like you have the perfect device in a tablet/keyboard combo.
New kid on the block
A recently announced device is Microsoft's new Surface. Though details are still emerging, this looks like it may be even better. It is a tablet that runs Windows 8 and comes with a cover that has a built-in keyboard. It certainly seems to have everything for which a mobile blogger could ask.
Conclusion
If you want to jump into mobile blogging now, then you will be hard pressed to find anything better than a tablet/keyboard combo. If you are in less of a rush, it might be worth waiting until the Surface is available.
Kevin Humble has worked in IT for over 30 years ranging from mainframes up to modern PCs and pretty much everything else in-between. He has an evangelical passion for all things technological.