Website Search Optimization – Blog Writing
4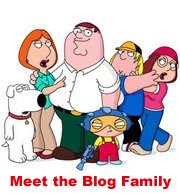 What do you think the biggest mistake is that anyone makes with respect to website search optimization and blog writing????
Placing too much emphasis on keywords and keyword phrases.
The reason when you see it is pretty obvious –
In an effort to use keywords in the blog that have:-
a high number of search enquiries
high value click through rates
and low competition from other websites
they are forgetting the fundamental reason for writing the blog in the first place
To provide quality unique content for your visitors that is easy to read, understand and follow.
Instead many blog writers create nonsensical paragraphs that are clearly written to optimise the blogs for search engines but which fail to grab and keep the attention of visitors to the website. This is a self defeating strategy, bounce rates go up, there are no repeat visits, traffic starts to fall off and consequently the search engines identify these negative factors then lower the rating of the blog. 
A better strategy which will improve your blog writing and create killer content
Only use the keywords that work with your content and make sense both for the search engines and grammatically. Search engines are not necessarily looking for a perfect match when they use their algorithms, they are looking for a close match that is grammatically correct, that said if you can make a perfect match even better. Minor compromises will get you better results than disjointed, hammed up efforts to fit in perfect keyword matches for the search engine enquiries.
The important factors for keeping visitors on your website or blog when they arrive: –
Attention – grab their attention by using bold writing or modified font to make your headline stand out
Interest – the first paragraph that is seen and read is the most important, like a good book each section should invite the visitor to keep reading and clearly the first paragraph is the most important for starting this process, if you don't get their interest immediately they will leave
Need – convince your visitors they need and want the product you are offering, whether that is information a product or a service. This is much easier to achieve if you are writing from a position of personal experience and are presenting an honest review of the good, the bad and the ugly.
Prompting – don't be shy, tell people what you want them to do and how to do it.
Best Blog writing format
Remember you are writing for a broad audience with different backgrounds, interests or ages and for some reason on the Internet, a short attention span, so keep the language simple and easy flowing.
Use large font and bold headings and point out any benefits a product or service provides to them rather than a whole load of specifications they are probably not interested in, by all means provide a link for those people that are interested that clearly shows this is the way to the specifications, but don't include the details in your content, its boring.
Keep it personal let them know you are talking to them, the use of 'you' is probably the easiest way to do this, using it frequently and as if you are addressing an individual.
Break up large blocks of text with white space, graphics and or videos, I am turned off by large blocks of text as is most of the country. Keep it more interesting by being multifaceted i.e. use different mediums to present your content.
Finally these tips aren't just for blog writing beginners they apply to anyone, even if you have been blogging for years, don't get complacent, its important to get this right.
The next post is going to revisit link strategies, this is a subject I have touched on before but I am revisiting it because it is an extremely important part of website search optimization.This is free advice that is not always easy to come by, so don't forget where it is, sign up for the 'email feedburner' at the top right of the page or register your interest in the blog by using the 'Google Friend Connect' option in the sidebar.
Related Blogs
Can Effective Search Engine Optimisation Be Bad For Us? « Sydney Search Results Blog : SEO Sydney
Commentary » Blog Archive » Havel: Obama's "Minor Compromises" Can Lead to Danger
Search Engine Optimization Marketing For High Traffic | SEO Marketing Toronto
Your Primary Key Enquiries To Question About Internet Promotion | Catatan Bisnis Ibu