Website Search Optimization – Keyword Phrases
9
Selection of keyword phrases is one of the most important factors to be considered when completing a website search optimization exercise, but to be sure everyone is actually familiar with exactly what a keyword is, here is a definition. In a nutshell a keyword is a word or phrase that is written into a search engine enquiry form by someone who is looking for a specific piece of information, a specific product or a specific service.
For example if you want information on how to optimise your website for higher levels of traffic you may type 'website optimization' into a search engine enquiry form and in return you would expect the search engine to provide a list of websites that are discussing that specific topic. Ideally the search engines will put at the top of the list websites that are most relevant to that particular keyword phrase so that you can find the exact information you are looking for when you visit the listed site.
Keywords & Website Search Optimization
So of course selecting the right keyword phrases for your website or blog is critical for your website optimization to be successful and you need to be able to identify the best keywords for your web page or blog post (note I said page and post not site or blog). Then secondly and of equal importance is how you go about using those keywords and where you place them on your site and in what quantities, this second aspect for correct use of keywords is so that the search engines will recognise your website as being truly relevant to the search enquiry and will return your site at or near the top of the search engine results page (SERP), this is critical for attaining reasonable levels of traffic to your site.
For the best chance of having your website returned on the first page of the search results and attaining a decent level of traffic as a result of securing that position, there are 3 basic criteria that need to be satisfied:
Keywords must be relevant to the page, i.e. your content must be about the topic of the search
There must be a reasonably high volume of searches performed on the keyword or keyword phrase used
There must be a low level of competition for the keywords, i.e. not many other websites optimized for the keywords you select
So first things first, you know what your subject matter is, or even better at this stage what it is going to be, but do you know how many people search for the subject, i.e. what keywords do they use to find the topic of your website or blog? To begin with you can use your intuition to assemble a list of phrases you think that someone might use (popping them into a spreadsheet is a good way to record your initial thoughts on what keywords you think will be used), and as suggested you should be doing this before actually starting to write your content. You can use brainstorming to create your list and enlist the help of friends or colleagues if you struggle to come up with relevant words and phrases.
Once you have your list, of probably around 15 to 20 words or phrases, you need to find out using specialist tools whether those terms are actually used to search for your topic. There are a number of specialist tools available including quite a few free ones, the best of the free ones is probably Google Adwords Keyword Planner but there are others: –
I use the Google Adwords Keyword Planner as my preferred free option and limit the search result to 'Exact' with at least 500 inquiries per month for local search volume if possible, it isn't always when you are trying to satisfy all of the criteria so you will need to use your own judgment or look for alternative keywords where you don't think the numbers warrant the effort, taking a look at the 'estimated avg CPC' column for the value of the keyword may help you decide, particularly if you are interested in Adsense revenue or running an Adwords campaign.
If you are struggling to come up with the necessary keywords, there are other specialist keyword tools available which come at a cost but if you are serious about finding the best keyword phrases then paying for a very effective program that will help you do this has to be a consideration, Keyword Elite is probably one of the best known of the pay for options along with Wordtracker and is a highly efficient tool for identifying keywords for niche markets.
A term you may come across when you are looking at the specialist tools is KEI (keyword effectiveness indicator) which they tend to use, this basically is an indication of what the volume is versus the number of sites optimized for the keyword. In other words how much competition there is for a popular keyword phrase, ideally the KEI will be more than 10 which basically means you have a very good chance of creating a successful campaign using that term.
Once you have established the keywords you want to use, you now have to apply them to your site in a way that catches the attention of the search engines.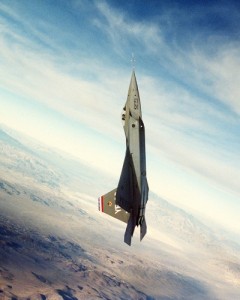 So what are the rules of thumb that will help your traffic soar
The rules of thumb for using keywords are as follows: –
Only use one or two primary keywords or keyword phrases per page or post that meet the criteria above
Do not use the keyword or keyword phrase excessively.
Now I can't say there is an exact science behind these rules of thumb, but it is generally regarded that if you stick to these guidelines then you have a reasonable chance of being successful. The reasoning behind it is that the search engines do not like what is called 'keyword stuffing' i.e. putting your keywords in so frequently that it looks like an obvious attempt to overly promote your site to the search engines at the detriment of the content it provides to your visitors. So basically your content has to look natural and flow so your keywords do not look out of place or forced in any way. In fact it is OK to use the individual words that make up keyword phrases independently, Google is happy to use synonyms to establish if content is relevant to an enquiry and in fact are now more likely to use this method than seeking out exact matches in content.
The next question is where exactly do you place your keywords and phrases
There are a number of places where you can place your keywords but none more important than in your 'Domain Name/URL' and your 'Main Title' and as close to the front of both of them as possible. Without any doubt you should include your 1st keyword in the first few words of the title and if you can do it sensibly and naturally you can also include your 2nd keyword choice remembering to keep the character count to 70 or less so that the title doesn't get clipped in the (Google) search results.
The other places to include them are fairly intuitive but for the sake of clarity I will list them in what I think is the order of importance: –
Description tag, this is a meta tag held in the header section of the website page and should ideally be limited to 150 characters including spaces, same reason as above, see my SEO search engine optimisation post for more detail.
As stated, in your domain name as part of the URL for your site, page or post, remembering that pages and posts have a description tagged onto the site domain which can be utilised
Heading tags, these are the tags defined as H1, H2 etc in websites and are found by the search engines as they spider the site
Actual content, this is the unique content that makes up the core of your page or post i.e. the text based content that basically discusses and describes what your subject matter is
Links, these are the URL links that take you to another URL target, I just provided an example for this above 'SEO search engine optimisation' is a link to my post using search engine optimisation as its primary keyword. By calling the link by that name reinforces this to the search engines, they will see the link and the target and see what the page is about from the text description of the link. This is called using anchor text and ideally you will get links to your pages from other sites as well using this technique. Word of warning though you should limit this technique to around a 100 links, after which you should change your anchor text to your 2nd priority keyword phrase or a synonym, otherwise the search engines will suspect that the link is being artificially implemented. It doesn't hurt on occasions to just us the target URL as well, as this is often a method used when natural linking is occurring.
Finally you can and should provide 'alt tag' descriptions for your graphics and if you make them keywords as well you will have satisfied 2 web design requirements. Taking this to the 'nth' degree, your file name for your graphic can also be a keyword, so if you have a graphic that represents your topic, then give the file the name of the topic.
So that is it now you know as much about website search optimization using keyword phrases as I do, I will be adding further posts to discuss creating great content, with more on linking strategies and how you can check if the measures you are applying have been successful. So I would encourage you to subscribe to the 'Feedburner' by registering your email in the box at the top right of the blog so that you get automatic notification of new posts.
On the general subject of optimization it is worth looking at previous posts on the subject included in this blog, Google produce quite a lot of information on the subject and this information has been examined in previous posts.
So good luck with your website search optimization, come back and let us know how you got on.