Are Social Media Sites Like Facebook Safe?
6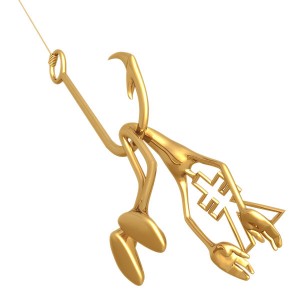 How alarming are Phishers posing as Facebook security on chat?
Have you been the latest victim to the virus spread by Phishers posing as Facebook security on your Facebook chat? If yes, then you are not alone since there have been reports of internet Phishers sending messages to the inbox of multiple Facebook users. This is an attempt to seek sensitive account information and credit card data from Facebook users. Scammers on Facebook are posing as security on Facebook chat sessions where they are trying to trick users in order to fetch their credit card details and other sensitive information. The threat from phishers on Facebook has been confirmed by Kaspersky Lab that has warned users against the scammers.
What do the Phishers actually do to the Victim?
Facebook phishing attack does not try redirecting the victim to visiting a phishing website. Instead, it reuses the information that it has stolen to login to the compromised account. The resulting harm it does is to change both the profile name and the picture. Furthermore, profile picture will be transformed into that of Facebook logo and not only this; name too will be translated to Facebook Security. After the account is compromised, scammers are doing the harm by using it to send an instant message to the contact lists of the Victim's Facebook account.
How Phishers are Tricking Users on Facebook?
Phishers are pretending to be Facebook security, warning users to re-confirm account by clicking on a URL, failure to which shall be punished with their Facebook account being turned off. Message reads, "Last Warning: Your Facebook account will be turned off because someone has reported you. Please do re-confirm your account security by…". User is then prompted to visit the URL ending with ".vu".
Prompting messages by scammers have succeeded in tricking the users because of its authentic appearance as a Facebook page. It prompts the Facebook users to provide name, password, email address, e-mail account password, security question, birth date and country. Once the recipients provide these information, another webpage appears with a heading "Payment Verification" and this webpage asks the users to provide the first six digits of their credit card.
User is then redirected to a subsequent page that prompts him to verify the information by providing the complete credit card number, its expiry date and the security code along with the billing address.
Yet Another Facebook Scam?
There is yet another scam in Facebook that is being talked about. Facebook users are receiving fake mails from Facebook informing them that they have won an iPad or an iPhone. The webpage they are redirected to asks for personal information so that they can participate in the offer.
What does Facebook have to Say?
According to a Facebook spokesperson, it's the duty of Facebook to protect its users from spam and malicious content which stands to be the top most priority for Facebook. As known, Facebook has spent good number of years developing the protections and solutions to stop spam from spreading in the Facebook space. Facebook is involved in the co-operation and activities with other industry leaders so that the data and users, both, can stay safe on Facebook.
There are multiple pages, accounts and applications that attempt to spread spam in Facebook – those who have already been impacted by spam and virus on Facebook are being enrolled. Their accounts will be remediated and they can further learn to protect themselves from spam and virus while they are on Facebook. Back-end protections and Facebook's dedicated enforcement team is doing its best to reduce the rates of spam attacks on Facebook.
About the Author:
Rosette is a Freelance and Staff writer who writes informative & creative articles on Television and Technology for various technology related companies including broadband expert. Her expertises are in writing articles related to internet providers, Satellite TV deals, Satellite Connections, etc.For her latest piece please check :http://www.broadband-expert.co.uk/mobile-broadband/