Duplicate Content Penalty – Real or Myth?
6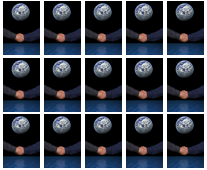 The answer to the above question is relatively straight forward and is a little like cholesterol. There is good and bad duplicate content.
So if you are going to be penalised or not depends on the type of duplicate content you are involved with and is why you need to understand which is which.
Bad Duplicate Content
Here are a few examples:
multiple links of the same site to another site i.e. simply placing the exact same link many times from a single domain in an attempt to make another site appear popular
articles that are posted multiple times on a single domain (or in a single directory)
articles re-written many times with no added content or value i.e. they have been reworded or content re-arranged to make them appear different when in fact they contain the exact same information. This is more commonly known as article spinning
Effectively it is when exactly the same information is regurgitated and published through a single domain or directory. The clue to this is whether the content of any particular internet publication is likely to have occurred naturally or is a clear attempt to influence search engine results e.g. if I linked to one of my sites such as Moulin Website Design in this post say more than 4 times, search engines may start to suspect that I was trying to bias a search engine result.
The more times I repeat the same link the more suspicious they would become. Occasionally you come across gross examples of this where a link may have been added 10's or even 100's of times and there is no way this would occur naturally in an organic way. When this is deemed to be the case then the offending site will be marked down in ranking or dropped off the search engine index.
Good Duplicate Content
This is when information is bookmarked or linked to as reference information from many different domains or sites, and is organic and natural in nature.
This also applies to articles or information that is published on many different domains or sites using tools such as social bookmarking sites, article directories, blogs or websites.
In explanation; consider the analogy of a pop group who have released a new record and are trying to reach a wider audience. They may promote that record on the radio, by doing live shows or making it available for download via multiple music download sites . It is the same record in each case but they use different ways to promote it in order to reach an extended and wider audience e.g. not everyone who uses StumbleUpon, Reddit or Digg will use other social bookmarking sites, they will have their favorite site and will tend to stick to it. So to reach more people you need to place a link on a number of different sites or even better have someone find your publication and promote it through their preferred social site on your behalf.
Submitting articles works in much the same way, the exact same article can be published by many different directories or social sites and can be adopted by webmasters or used on blogs. It is the same information but is displayed to a different audience depending on where it is posted. The more this happens, the more popular and useful the information is deemed to be by the search engines and the higher the ranking it can achieve.
There is no question this is duplication, but it is duplicating in a way that is considered valuable i.e. more people see it, value it and promote it via different sites. The source is the same however and the writer should always get the credit for the original piece of work (if someone's original piece of work is used by a third party without permission or credit is not given; then this is plagiarism).
There should be no attempt to hide the original source or reorganise the information to try and create the illusion that it is new and fresh information when using an article.
An article directory like Ezine Articles works on the basis that readers adopt an article and post it on their own sites retaining the original source reference information. It is clearly duplication but only really happens if the information provided has some value; otherwise why would the readers or secondary publishers be interested in it.
Not everyone goes to Ezine Articles however so placing the exact same article in an alternative directory is likely to attract a new and different set of readers who may also adopt the article and post it on their sites. Duplication again but seeking a different audience that may also value the information.
Search engines have no problem with this they see it as a natural uptake of a good piece of information and will therefore start to rank the information and, equally as important, anything it links to.
You don't have to take my word for this, see below Chris Knights (CEO of Ezine Articles) response to questions asked on the Ezine Articles blog, where he gives his opinion on these exact issues.
Kevin writes:

I appreciate that if I write an original article and post it on my website/blog and then submit to EzineArticles that that is OK.

What happens though if after submitting to EzineArticles and been accepted I then submit to other article directories and am accepted there also.

Kevin

[Reply] Christopher M. Knight writes:

What happens to 'what'? Huh?

Please clarify your question or give an example of what you're asking?
October 29, 2009 at 5:36 PM

[Reply] Kevin writes:

Sorry for any confusion.

I write an article say "Breast Feeding Or Bottle Feeding;" Put it on my own site, then submit that article to EzineArticles and it is accepted. That's fine: yes?

Now sometime later I submit the same article to a number of other article directories, what would EzineArticles attitude be towards authors that go down that road? Will they pull the article from their database? Will EzineArticles penalize authors who submit the same article to other article banks or is this acceptable behaviour?
October 29, 2009 at 7:31 PM

[Reply] Christopher M. Knight writes:

Yes, that would be acceptable.

I think you're over-thinking this.

As long as it's original content that you have the exclusive rights to it (meaning, it's under your name alone)… we would not have any incentive to remove it in the future regardless as to where you further distribute the article.
October 30, 2009 at 11:21 AM

Brian writes:

It sounds to me that what you have described as derivative is exactly the basis on which many people sell article submitting software i.e. what is called article spinning where an article is taken rewritten and or reordered many times to create what appears to be a new article but actually has the same content.

Would you agree?

[Reply] Christopher M. Knight writes:

We're systematically banning and writing new code daily to improve our ability to stop software rewritten articles from being submitted & accepted.
October 30, 2009 at 11:01 AM
So in summary you can see that it is OK to submit the same article to multiple article directories but it is not necessarily a good idea to simply rewrite articles if no further information or value is added to the article; the likelihood for the future is that articles created on this basis will be marked down as spam or bad duplicate content.
Related Blogs
SEO Tips And Tricks » Tips For Improving Search Engine Ranking