Mobile Blogging Including WordPress & Google Mobile Options
0
The Many Ways You Can Blog on Your Mobile Phone
– a guest post by Ruben Corbo
Blogging is a great way to expose your company's product or services. With new mobile technology, blogs may be edited or published while on the go. Numerous software applications are available to assist with blogging on laptops or mobile devices. Some of the best blogging applications will be reviewed to help clients create blogs that are informative and engaging for consumers.
Google Mobile Blogger
This particular mobile blogging tool focuses less on the editing and creation of the blog and more upon adding photos or text posts to the blog. Consumers that are texting blogs should know their carrier's texting costs and limits. If the costs become exorbitant to text blogs, many people would be deterred from writing extensive blogs based on texting.
While the focus of this application is not on new mobile blogs, some new blogs can be created. Alternatively, texts may be merged with an existing blog. Google does not charge for the service. So, the only charges will be related to your carrier's texting charges. Frequent bloggers may get unlimited texts to post blogs immediately from their cellular devices. Google blogger supports all mobile browsers available but the application is only available in the United States.
WordPress Mobile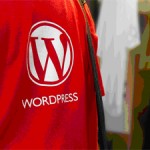 WordPress Laptop and Mobile Edition is another content management system (CMS) that allows consumers to edit, publish and upload blogs. This CMS also allows clients to optimize the blogs to increase the traffic to the website. Clients may add key phrases and backlinks to the blogs for optimization. WordPress is one of the most popular content management systems offered for mobile devices. Both iPhone and iPod Touch users can make use of this device. WordPress can be customized for the advanced mobile browsers. There is already a function within WordPress for updating a standard blog by email via the 'writing module' under settings.
Smartphone Blogging and SIM Only Contracts
Frequent smart phone bloggers may want to invest in a mobile phone blogging application and a SIM only plan. SIM only contracts allow bloggers the flexibility of switching carriers if the costs become too high or if another device is needed to accommodate your blogging needs. Whether you need a month-to-month plan or a 12 to 24 month contract, SIM only contracts are flexible enough to meet your needs. Each of these blogging applications may be downloaded from the application store associated with your mobile browser or mobile handset.
TypePad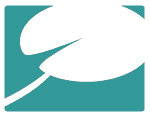 TypePad allows clients to create beautiful blogs and customized designs to meet client's needs. Consumers that choose blogs can choose from a number of templates as well. With this software, updating a blog is as simple as sending an email. Images, audio, video and links may be added to the blogs easily.
Because of the mobile application, the blogs may be updated from any location. Ideas, passions, opinions and expertise may be shared through blogs for the edification of the reader or to generate more traffic to the website. The tools on TypePad will help bloggers get their content recognized on social networking sites and also on search engines.
Live Journal
Internet users can maintain a live blog, journal or diary on this virtual community. The software will allow users to update the blog from nearly any platform. The blogs may be used to make money, to generate traffic or to communicate with your friends and family. The journal also has the option of sharing with everyone, friends or just yourself. Blogging is not only an excellent business tool, but also a wonderful personal tool.
The application is free for Windows Mobile 5, Windows Mobile 6 or Palm OS Smartphone. iPhone consumers may download the Live Journal application without any charge. Users may post to any blog via email or text message. The emails cannot be sent in a plain text format so that it will post correctly.
Each published blog will also be accompanied by a mobile friendly edition. The application is free; however, there are some LiveJournal prices that apply. Consumers may also post via a toll free number by voice from any location in the United States. Clients have experienced some down time with this application in its Beta version. But, the application overall is useful for blogging and keeping people informed.
Try a mobile phone blogging application to remain in contact with your customers, clients, friends and family. Any of these applications will assist you with your blogging needs. Motivational speakers say when your life is worth living, it's worth recording and what better way than blogging on the go, you can capture your inspiration at any time and share it instantly.
This is a guest article by Ruben Corbo, a freelance writer for technology, travel, and music production topics. When he's not writing or making music, he's enjoying a good post-apocalyptic novel or playing RTS Strategy online game. Ruben's writing resume includes websites like SIM only where you can get the best Sim only contracts and other websites that help you save on your tech purchases.