SEO Search Engine Optimisation according to Google
3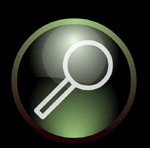 It seems to me that when you start to discuss SEO techniques for whatever your reasons, perhaps to gain a better page ranking (sometimes known as an SEO rank) or for a better position on a search engine results page (also known as SEO placement), that we often forget to do the obvious.
Go and check out what the big search engines are telling us will improve our positions.
Now as you would expect from the big boys, there are no guarantees, all they do is advise us of what their take is on things, remembering also that very often this can change so you have to stay up to date on the latest thinking. It is up to you as a webmaster or blogmaster to see if following that advice works to improve your website ranking.
So what is the Google advice that might just give you a high search engine ranking?
There is no secret, they currently have a 22 page 'PDF document' called 'Google's Search Engine Optimization Starter Guide' which is available to everyone through their help pages.
The document started out as an internal aide document for Google who then decided it might be useful for webmasters, it doesn't promise any secret formulas, it is basically just a good practice guide to website optimisation.
I decided it would be a good idea to summarize the key points of the document to save everyone a little bit of time and to pick out the important aspects plus the areas considered bad practice that we should all avoid.
So here goes, this is my summary of Google's good practice guide for SEO (search engine optimisation)
Point 1
SEO only changes organic search results and not 'paid ads' e.g. Google Adwords
My interpretation – organic meaning the content you have included in the pages, not the ads placed on the web pages via third parties or on behalf of third parties.
Point 2
Focus on providing good information for your visitors, compromising the quality of your information to try and tweak things purely for SEO reasons is likely to have the opposite affect.
My interpretation – using misspellings or sentences that don't flow, just to get in what you think is a likely 'high rewarding keyword or phrase' will be frowned upon. Google prefers a sensible coherent sentence.
Point 3
Create unique page titles that truly reflect your content on individual pages
My interpretation – don't pretend you have content that is not really there just because the words are high paying or popular keywords or keyword phrases. Also use a different title for each page to reflect the unique content on each page
Point 4
Titles can include your business or website name, the location of your business and a few of the main focuses the website content includes
My interpretation – include the business or website name on each page but change the focuses to reflect content on individual pages. e.g 'French Holidays Aude, Accommodation' for the accommodation pages and 'French Holidays Aude,Location – Languedoc Roussillon' for the location pages. (French Holidays Aude is the business name and the rest is the specific content)
Don't be vague and keep it short enough to display in the results page without the end being clipped off i.e. keep to 60 characters max to prevent clipping in search results.
Point 5
Use a 'description' meta tag and summarize the page content. (goes in the header section and is best limited to 150 characters to ensure it is not clipped in the search results)
My interpretation – this is your chance to include a keyword rich (as long as it makes sense) summary of page content in one or two sentences that the search engines can crawl to find out what the page is all about. This is a backup to the title and is just in case they cannot select a sensible summary from the page content to use as a snippet under the title in the search results. It must be a coherent sentence that reads and flows and cannot just be a list of keywords or keyword phrases. It should also be unique on a page by page basis.
Make it specific and descriptive rather than generic for the whole website/blog or unhelpful in terms of communicating what is on the page.
*Note: this is not always used by Google, it is a contingency option but get it right and be safe, not sorry.
Point 6
Use descriptive categories and file names to keep your website organised.
My interpretation – use URL's that are relatively short but describe the content of the page e.g. http://financial_advice.com/mortgages.html rather than http://financial_advice.com/mortgages_for_ bad_credit_scores_or_people struggling_to_meet_payments .html.  Yes very exaggerated but you know what I mean.
A bunch of numbers don't tell the search engine anything. Likewise for photographs or other graphics, give them a descriptive file name i.e. rather than DSC0041.jpg, if it is a sunflower call it sunflower.jpg ad don't forget to use the alt text field to add a description for graphics as well. This is especially useful if your photograph or file represents a keyword or keyword phrase, but do this carefully you don't want to get tagged for over-optimizing.
The page URL's are displayed as part of the search result and if it is descriptive the word used in the query could well be in the URL and as such will be highlighted making it more likely to be clicked on, the point of the exercise after all.
Point 7
Make your website navigation easy to follow, start with the homepage and redirect visitors to pages with more specific information from there, making sure that if justified you create relevant sub-domains that have the very specific information for a category beneath it.
My interpretation – only create subdomains if they are necessary, if they are not necessary avoid them as this only makes the navigation more complex and harder to crawl. Subjective really and best left to individual judgment as to what level of complexity is required to make it work.
Point 8
Use HTML sitemaps as required for site navigation on your site (small s for sitemap) and submit a further sitemap to Google in XML format to help them navigate the site (capital S for Sitemap), there is a protocol you need to understand for the latter in order to get it accepted.
My interpretation – search engines like sitemaps, but submitting one will require an understanding of the protocols required and more help than this post offers check out Googles webmaster tools for information.
Point 9
Write well structured content that is useful, easy to read and grammatically correct avoiding burying text in graphics particularly for links. Use relevant language that people are likely to search for that has fresh and unique content.
My interpretation – include keywords and phrases in text but do not copy, rehash or duplicate existing content within your site or from external sources. Also search engines need text to read and they cannot read text buried in a graphic. The rehashing bit, now that is easier said than done, how many trillion words on the Internet are there? – tough call!!!.
Point 10
Use better, well structured anchor text using the tag
My interpretation – make anchor text a keyword for the link URL i.e. if you are pointing at http://financial_advice.com/mortgages.html a good option for the anchor text might be 'mortgage advice' rather than 'click here' or 'this article' for example. Why because this is a keyword phrase that tells your visitor what to expect if they click on the link, in this case 'mortgage advice', but make sure they get what you promised or beware. Also remember it has to look natural and not contrived solely for the purpose of SEO i.e. use a good mix of the actual URL, the name of the website, a brand and different synonyms of the keywords being targeted.
Point 11
Make effective use of robots.txt, a file which is included in the root directory of your website and tells search engines if they can access or crawl parts of your website. Essentially to stop the search engines presenting non public parts of the website in search results.
My interpretation – this is OK to block non sensitive information but as Google advises for sensitive information more secure methods should be used such as utilizing the .htaccess functionality. Non sensitive might be a 'thank you page' for submitting a feedback form, not really useful information that needs to be found in a search.
Point 12
Be aware of rel="nofollow" for links to make sure Google does not follow links to sites that may harm the reputation of your site.
My interpretation – for example if you are referring to a dangerous or rubbish site that is up to mal-practice or just full of junk, you wouldn't want to enhance the reputation of that site with a normal link that gives a positive impression, instead you would use the no follow e.g
'a href="http://dodgy_site.com/" rel="nofollow">rubbish content /a '
this demonstrates to the search engines you do not have a relationship with the site and that you do not want people to visit it from your site. This is also a good way to define affiliate links or advertising links so they do not pass page authority and upset the search engines as a result.
You can switch this facility on for comments on your blog so any URL's included would have the 'no follow' or you could moderate all comments to stop these sort of URL's getting posted in the first place.
In other words, linking to sites that are considered spammy will damage your sites reputation, so don't risk it and don't let other people (commenters) do it on your behalf.
Those are the main points of the document summarized in my words and with my interpretation, logically I cannot see how taking these points on board and utilizing them will do anything other than help your position in the search engines results, although there are clearly other aspects that need to be considered in terms of site promotion.
A noticeable omission is the use of the 'keywords' meta tag which was not even mentioned, the emphasis I think lies in keywords that are included in titles, descriptions and general content which suggests that Google searches your site for the keywords rather than relying on you telling them what they are. I still think you should put them in personally, as long as they reflect true content what harm can it do and there are still lots of minor search engines that continue to use them.
It is a fair bet as well that they seek corroboration between titles,descriptions and content and if it isn't there then they probably penalize the site in terms of ranking and SERP listing. Although the modern thinking on the subject is that exact match keywords throughout content is less effective than the use of synonyms and will actually result in the page being penalized. So use exact match only once or twice in titles or headers and leave it at that.
My next blog post is going to be about Google's take on reciprocal linking, so don't forget to subscribe so that you don't miss anything. The comments page awaits as well, but don't spam me, you know why and I am already risking Internet life by re-hashing Google's advice. 🙂
Note: – for those that don't know, keywords sometimes called tags are the words and phrases people type into the search engine inquiry box when they are looking for specific information e.g. they may type in 'holiday languedoc' when they are looking for a holiday in the Languedoc Roussillon region of France, when this happens Google searches for the website with the best match to that inquiry and delivers the results back.
It can be a bit tricky to match the inquiry exactly but if you used a title like 'Looking for a holiday? Languedoc Roussillon is a great place to visit in France', the search engines ignore punctuation so you have actually included an exact match to the inquiry in your title, not the best example in the world but hopefully you get my drift.
There are of course other factors, but if you have an exact match for an inquiry in a title of your website then you are more likely to improve your search engine position, especially if you back it up with synonyms throughout the rest of your content.