SEO Tips You Should Know About Before Building Your Website
7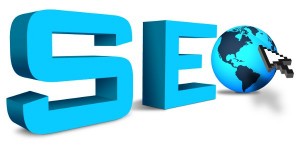 This is a guest post by Brian Flores, a SEO advisor and blogger for InMotion Hosting. You can find out more about Brian using his links at the end of the post.
Creating a Successful Website
The key element to creating a successful website is balance. It can be difficult during the planning stages to try and reconcile the designers' desire for a well laid out, aesthetically pleasing appearance, and the necessity of implementing SEO methods to ensure the website will be well-ranked. Before beginning the design process, educate yourself about effective SEO techniques.
Regardless of a website's beautiful creative elements, flawless coding, and professional content, SEO elements like keyword placement are still key. Fortunately, there are some simple optimizations that can maximize a site's chances of ranking high in the search engines while allowing the designer and developer to maintain creative development and website functionality respectively. Spend plenty of time throughout the design planning process to consider these SEO factors and your website can easily be attractive, efficient and functional while attracting all the visitors you can handle.
1. Reconsider Using Excessive Flash & JavaScript
Flash is an issue if you expect to have a website that the search engine's spiders can crawl, index and rank. Flash is great for giving users a fun experience. The problem is that search engines are based on HTML and plain text, and are not able to interpret Flash elements very well. Google is currently improving its indexing ability of Flash content, but it is not yet fully searchable. The general treatment and rule of thumb of flash is to limit it to about
Search engines are also unable to fully access JavaScript or other scripting languages. Text generated by scripts are unavailable to search engines as well as to the visually impaired visitor. It is important that your website is accessible to all. Ensure that your content is provided in a logical way and is easy to navigate. Use efficient CSS and HTML tags to create dynamic layouts that are accessible to both users and web crawlers.
2. Tags Are What's It!
Keyword integration is important when planning header tags, alt tags, and title tags. Title tags are a crucial component of your design both for visitors and for search engines. The page's title tag will appear at the top of the browser bar while your visitor navigates the page, and will also be the title of the bookmark when your page is saved by a user. Additionally, the title tag is what will appear as the first text in your search engine results listing. Keep in mind that most search engines only show the first 65 characters, so try and limit the tag to this length. So, include your main keywords without duplication. Experienced developers often do not create title tags for a page until it is completely finished, which allows more freedom throughout the creation of the page.
3. URLs Matter, So Put Thought Into Them
The URL of a page is more important than you may realize. Remember that you want your page to be found easily by search engines and users. You want to make it easy for people to remember it, to write it down, email it, or share it with others through social networking or word of mouth. Creating a good URL means ensuring that it represents the content of the page and is as short as possible. Incorporate descriptive keywords and try to keep URLs within a consistent format throughout the website. Also, avoid excessive use of abbreviations, numbers and symbols, and use only lowercase letters.
4. The Better The User Experience, The Better The Rankings
The load time of your pages is crucial to ensuring high rankings and an ideal visitor experience. Simply put, if your pages take a long time to load, your visitors will move on. Additionally, search engine algorithms include page load time when calculating search engine results and page rank. Therefore, do not overlook this important element of your design.
It is important that your website be available on mobile platforms. With the trend toward Internet users viewing websites on their phones, make sure you keep this crucial segment of the market in mind. Most smartphones are unable to view JavaScript or Flash. It is a good idea to build a mobile version of any new website.
Be sure that your website has been well tested before it goes live. Every aspect of your website should be tested on every available browser platform and operating system. This includes mobile applications. Also, verify all of your code and order processes are performing flawlessly. There are a number of validators available to help you check any kind of code or script. Don't lose sales and customers over a faulty process that should have been identified and repaired.
5. Trickery Only Helps For So Long. Don't Do It
Don't attempt to play with the search engines by "keyword stuffing" or other underhanded SEO tactics because search engines are set up to identify such behavior. You will be penalized in the results pages and could have your website banned. So use keywords naturally and use descriptive text to wrap flash content and images. This practice also helps to keep your website accessible for impaired users.
While search engines continue to modify their algorithms, these few simple techniques will always help to improve search engine rankings. While you may discover other SEO methods or develop new ones of your own, these are the basics that are tried-and-true. Planning your website's design in conjunction with optimization techniques will allow you to have the elegant, dynamic website you dreamed of while bringing in more traffic than you could have imagined.
Brian Flores is a SEO and blogger for InMotion Hosting, one of the top providers of dedicated hosting in the country. He works with a team of awesome writers to post useful tutorials on WebHostingHelpGuy. You can follow him on Twitter @WHHG_InMotion or @BrianAFlores.