Tips to Making Your Small Business Look Bigger: Tips for Freelancers
11
This is a guest post by Sachin of Webprofits.com.au. He discusses how freelancers and sole traders can, if they want to, make themselves appear to be a larger entity than they actually are in order to attract more business.
Why Make Yourself Look Bigger Than You Are?
Making yourself appear bigger than you are, actually means making yourself appear professional and trustworthy. Before you start pushing your website with online marketing and other SEO (Search Engine Optimisation) techniques, you will need to set up communication channels for your clients. Image is everything, and here we look at how to cover all the angles.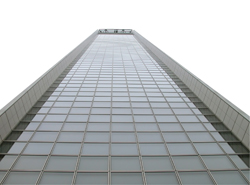 With more transactions between businesses and consumers taking place, it is very possible for you to make your business look much bigger than it is. If you do this right, there is no reason why you cannot present yourself in a professional way and appear bigger and better than you really are. Some may argue this is not really making you look bigger, just looking more professional. Just because you are working alone to push your online marketing and SEO, does not mean you need to look like you are. In this article, we look at some tricks to make your business look and feel better
Website. High end website design is crucial to you looking professional. Content, style and images on a page are what most of your clients will see. By having a high quality site, you imply you are professional, expensive and earn well. In today's world of online business, image is everything. Make sure your website has auto-responder tools for when any of your clients contact you via your page.
Email.Having your own email address is almost essential. Unfortunately, it is pretty hard to get email features like Google offers with Gmail. Integrate your email address with Gmail, so you can use the full features of Gmail into your communication with clients. Google Docs, for example, is a great way to share information and look very professional when you do it.
Address.Your physical business location, only a small line of text on your website, will say a lot about you. There are a number of ways around this. An excellent option is to have a virtual office supplied from another country. Hong Kong is one of the best locations to do this. For around $200 a year you can have your phone calls and answered and have a physical address in one of the best neighbourhoods in the world.
Setting Up a Legal Entity. Using a business name is much better than your personal name for business. In most countries, this will only cost you around $150. Again, Hong Kong is an excellent location to do this. You don't even have to go there to have your own company set up. One of the main advantages of Hong Kong is you don't have to pay tax when your earnings are not made in the country. Considering you are not even there, it will be easy to justify you are not earning your money in the region. Hong Kong is not the only region where you can set up a tax free company, so look around at the option that suits you.
Phone Calls.Virtual privatesecretarial services through to full personal assistant services mean you will not be taking any calls yourself. Choose the country of your phone number, and use that number for your clients. Skype is a very way to have a live answering service, where you can buy a number for any country, and it will even notify you through emails.
Social Media and Online Activity.The more times your company name comes in website searches, the more professional you will appear. It might be worth employing someone to work fulltime on your social media and other internet activities. You want to leave a link to your website where ever you go. The key to boosting your profile is having knowledge of search engine optimisation and other online marketing techniques. Spend some time to learn the strategies after setting up the channels of communication with your clients outlined above.